Jon Renau bring out a few new great pieces each season and this season  will be no different.  We are always surprised how they come up each season with something new but they do.
The Fall collection for 2015 brings five new fresh looks and captivating chic styles. Jon Renau know how to keep fashion in mind and produce the highest quality wigs. A good wig will not look like a wig.  Here is a quick rundown of each style to come:
Evan is a very sassy chic pixie style wig.  It is so elegant with its sweeping fringe.  The smart lace front gives the wearer an undetectable hairline.  The open cap gives volumes to your style and is cool to wear in Summer.
Rosie is a gorgeous bob like no other.  With lots of long layers and a sweeping fringe and a mono top to give the wearer a realistic looking crown. It also showcases the lace front that can allow the wearer to pull their hair away from their face.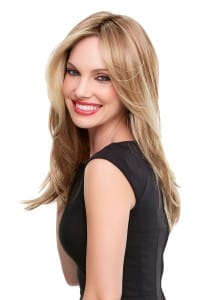 Alessandra is the longest style in this collection It really is a gorgeous stunning design that will turn heads around.  It has all the features of a quality wig with a mono top and a smart lace front that Jon Renau is renowned for. The layers graduate oozing with style.
Mariska is the Pettite addition to the range.  There is nothing else you can ask for.  Lace front, Mono top and Hand tied are all the best features in a wig.  Hand tied means that there is no wefting in the back of the wig.  As the name suggests each hair is hand tied in to the cap to give you the most realistic look.  When you run your hands through your hair you can see that no one will tell its a wig.  There is no where to see the wefting as there is none. The part can be placed on either side as the mono top allows the hair to flow in all directions. Its a great versatile wig.
Lastly there is Cameron, the latest modern bob style. The layers and length make it a little different from anything else that we have seen before. The elegance of Cameron is a timeless style.  It showcases the very best features like the others: Mono top, Smart Lace front and 100% Hand tied.  As with all mono tops you can place the part on either side or in the middle.  The Smartlace Front gives you a flawless hairline with beautiful layers framing the face.
These great new styles have just arrived and we look forward to extending the range with more colours.
If you are looking for a specific colour and style email us at sales@wigsonline.com.au and we can order the wig specially for you.