Henry Margu's  Naturally Yours Professional Range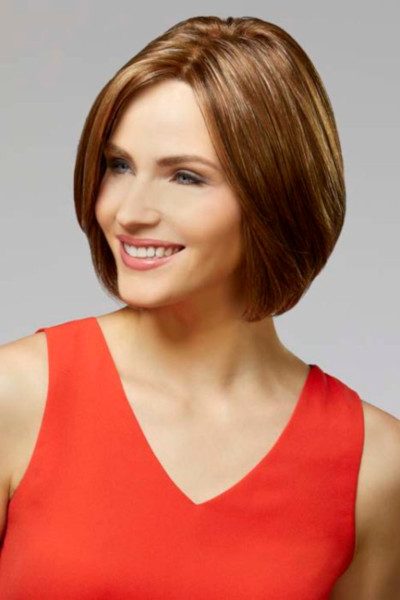 Henry Margu;s Naturally Yours Professional Range gives the wearer the most realistic appearance.  These wigs are ultra light in weight to give the ultimate in comfort.
They give ventilation with a monofilament top which has been developed for the most sophisticated consumer.  The styles are superb offering beautiful cuts and very fashionable colouring.
They are all 100% handtied which attributes to the lightness and comfort of the wig.
Chic ( pictured left) A petite sized gorgeous bob style wig.  100% handtied  wig with a lace front and mono top to give the ultimate realistic look.  No one  will know you are wearing a wig.
A few styles that are some of our favorites:
Mystique by Henry Margu.(Pictured right)
Mystique by Naturally Yours by Henry Margu is a lovely and heavily layered shoulder-length style that features a 100% hand tied lace front and monofilament top and cap! The gorgeous layers add a bit of fun and flirty look to this style.
Colour Shown on model : 26GR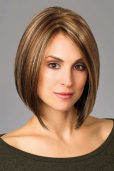 Nora by Henry Margu is very popular due to the sleekness of this gorgeous style.  Its 100% handtied with a undetectable lace front and mono top.  The monotop allows the wearing to change the part to wear they like it most.
Colour Shown on Model : 8/27/33H
Trish by Henry Margu
Trish features beautiful short, tapered layers for a graceful yet flirty look.
The Cap Construction of Trish consists of a monofilament top or Monotop that gives the illusion of natural hair growth from the scalp area and allows you to part the hair in any direction and a Lace Front which provides an invisible hairline at the front for a extremely realistic look and allows you to style the hair away from the face if desired. The back of cap is handtied with a wefted nape allowing for a very comfortable fit.
Colour Shown on Model: 5H
These are just a few of the styles from Henry Margu's Natural Yours Professional Range.  if you require any assistance you are welcomed to send us an email at sales@wigsonline.com.au or call us on 1300 797 579.