Raquel Welch, the Hollywood legend and beauty icon has a beautiful range of wigs, hairpieces and toppers.
Here are the Some of Best Sellers:
Winner must be one of the lightest and most comfortable styles in all wigs. It weighs under 2 ozs! ( 60 grams) This short boy cut  light little pixie features razor like tapering of barely waved layers to give some volume. You can wear this style straight out fo the box and is so comfortable to wear. It comes in all 3 sizes, petite, average and large. Each size comes in a range fo colours from the Vibra lite Synthetic fibre range.
Voltage is a short no fuss slightly wavy layered stunning style.  This style is very versatile and can be worn as a full style, or a smooth style or just as you like it. The Vibralite fibre has beautiful shades that you will love. The Votlage comes in an average and large cap.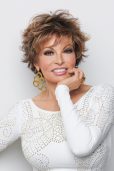 Upstage is Raquel's bestselling mid length classic page style. The 100% hand tied cap, natural hair line and sheer Indulgence mono top with the Tru2Life heat friendly synthetic hair gives the wearer the most luxurious wig.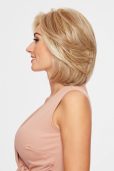 Always by Raquel Welch is a long elegant style that gives the ultimate versatility in styling, comfort  and colours.  Curl it full and fabulous or iron it stick-straight. This silhouette of long, luxurious layers will always look great!
Tru2Life® synthetic hair makes your styling options limitless as its a heat friendly synthetic. This fibre keeps nicely with a wide tooth comb. This heat friendly fibre can withstand up to 180°C.  Always style with a low setting to maintain the integrity of the fibre.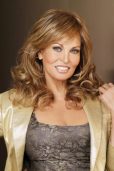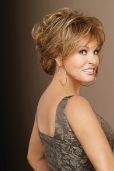 Editors Pick's by Raquel Welch
Editor's Pick is a great modern layered bob that highlights some loose bouncy waves.  You can style this wig with finger waves, tousle the hair for that tousled look or brush into long fuller waves.  Wig wearers love the Sheer Indulgence™ Temple to Temple Lace Front with the monofiliament top and Tru2Life Heat styleable synthetic hair.
Scene Stealer has a long list of fans and the one wig we get asked about the most. The long, razor tapered layering and a luxurious length that falls to mid-back gives this style dramatic appeal. The lace front Sheer Indulgence™ monofilament top and Tru2Life® synthetic hair makes for varied styling options!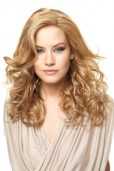 Sparkle is a gorgeous short, face-framing cut that oozes elegance. There are two variations with this style. Sparkle has the Memory cap with Vibra lite fibre and is extremely comfortable and light to wear.  The Sparkle Elite  has the added luxury of a lace front monofilament top for off-the-face styling and a light, cool fit. They are both Ready-to-wear with a firm shake right out of the box, Sparkle or Sparkle  Elite includes a smooth front & top that blend into short textured layers throughout the back and sides.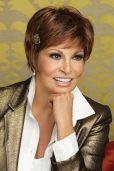 We order most weeks and we can always order a style and colour in specially for you at no extra cost.  Contact us via phone 1300 797 579 or email sales@wigsonline.com.au and we can assist you with your special needs.