Artic Collection by Jon Renau
Exciting New Bold Colors in Jon Renau's Top 10 Synthetic SmartLace Styles. The collection will launch on April 1st and should be in store at the end of the month.  With the coronavirus situation there may be a delay in supply.
These five Artic's Collection novel colors melt dark roots into delicious, lustrous hues:
Flurry, a Pewtery lilac             Frost, a pearly, barely blushing pink          Glacier, a bright, icy blue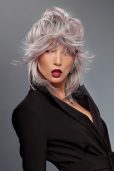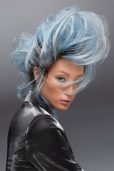 Storm, a sharp silver                     Sleet, a luminescent platinum.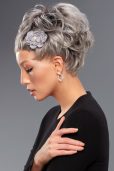 The Arctic Collection can reinvent your everyday look with the playfulness of confectionery colors and the flattering depth of ombre toning. And, far easier to find than a great hair colorist, these shades are widely available in our most popular synthetic SmartLace wig styles.
These new bold on trend colours are going to be available in the following 10 styles:
Annette, Kristen, Miranda, Rachel, Zara, Cameron, Gabrielle, January, Mila, Victoria.
If you need any further assistance,  please feel free to contact su via email or phone.